MAGNOLIA GARDEN, formerly Magnolia Lane, was started in 2011 by Sandra Trom, building on her years of experience in the garden flag industry. The company grew quickly, as retail customers were impressed with the excellent quality of the flags and the appeal of their themes. Magnolia was acquired by Dicksons in December 2015. Based in Seymour, Indiana, Magnolia's facilities total 228,000 square feet. We produce many new designs each year, working both in-house and with popular flag artists to keep your selection fresh and on trend. We are ready to help you create the order that best fits your needs, whether you order on our website, by phone with our customer service team, or by working with a member of our sales team. We then rapidly and accurately pick, pack and ship the products to you from our state-of-the-art distribution facility.
ALL MAGNOLIA GARDEN FLAGS
have the same design on both the front and back sides, increasing your display options. Flags are weather-resistant and will not be damaged by normal rain and wind conditions. If placed in shade or semi shade, flag will retain its vivid colors for years.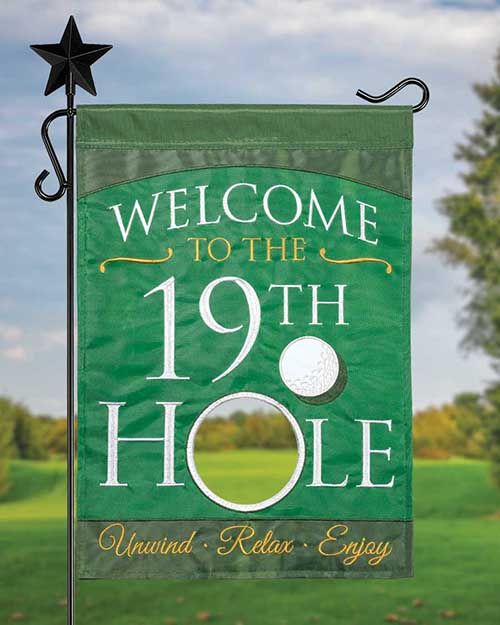 DOUBLE SIDED APPLIQUE FLAGS
are decorated with a combination of fabric appliques and exquisitely detailed embroidery. Made with a sturdy 360 denier polyester on both sides for a double thickness, these flags are heavier than most others on the market and will hold up longer. The fabric features either a satin-like smooth finish, or a burlap textured finish; many flags are a combination of both. Our customers have long been pleased with their beauty and quality.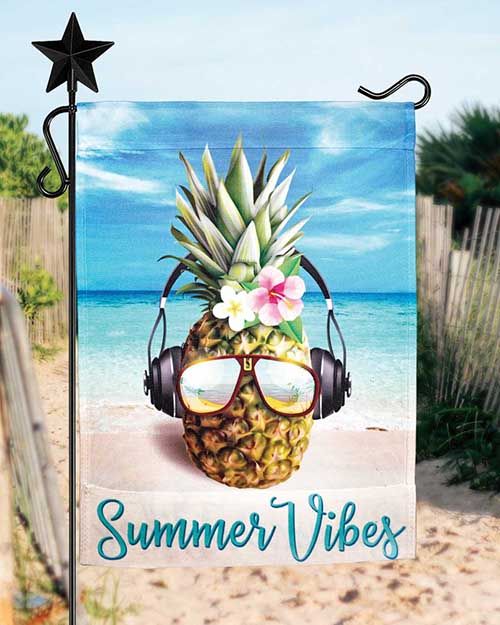 PRINT FLAGS are high quality sublimation printed. It takes 2 pieces of paper the size of the flag to sub dye the design into the fabric. A gas is released into the fabric which lets the dye go through the fabric and create a full color print. These flags are single thickness and made with a rugged 650 denier polyester; it is heavier than most and withstands the outdoor elements. Vibrant colors allow the design to give a stained glass effect when light shines through. And, our large size print flags are two inches longer and wider than other large flags on the market!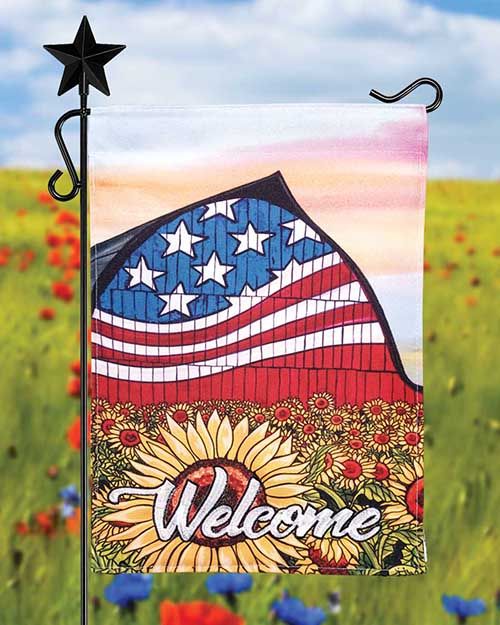 DOUBLE APPLIQUE PLUS FLAGS
have all the great features of our Double Applique flags, including double thickness, PLUS they feature our sublimated print fabric as either the applique or background. This combination opens up a new world of design possibilities!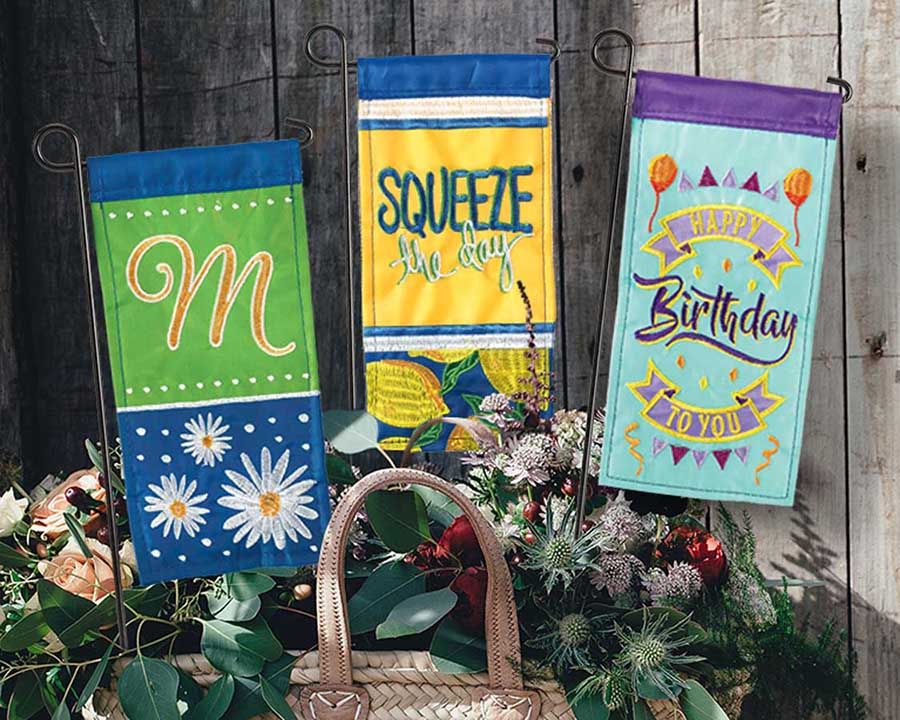 DOUBLE SIDED APPLIQUE MINI FLAGS
have all Double Applique flag features, in a 4" x 8" size that is perfect for small spaces. Each flag conveniently comes with its own pole.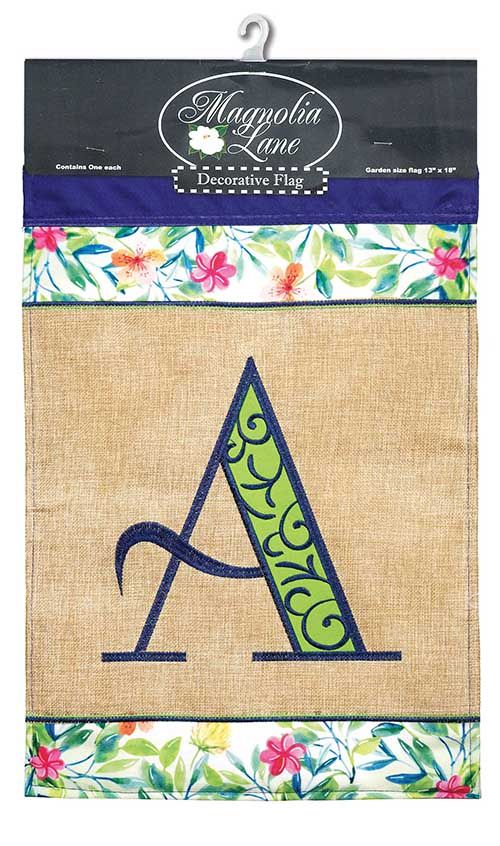 EVERY FLAG
 is individually packaged in a clear bag with hanging header card.